Can you tell us a little more about your monozukuri, and the strengths of Yamamura Photonics that allow you to compete in international markets?
With regards to monozukuri, I think the most important thing for us is to manufacture and then provide products which can cater to customers' needs. I would say this is a process of continuous improvement. For example, the customer provides some information about their needs or requirements and then based on that information, we provide the products that we believe would be suitable for those customers as a first step.
As a second or third step, we start discussing the issues with them, and listen to their detailed requests. Based on that information, we refine and improve our products to best cater to the customer's needs. By repeating this procedure, we believe that we can increase the level of perfection in the products we provide to customers.
Another important point I would say is the ability to achieve stable production. We basically produce and manufacture goods based on lots of different sizes, which always come with variance in terms of finished goods.
It can be a problem from time to time, so we try to work very hard to stabilize and then reduce the variance as much as possible and that is, I think, a kind of strength that Japanese companies have, and that is a differentiating factor.
Your core technology is GTMS - Glass To Metal Sealing - which we understand is used in very precise and delicate applications that require a strong vacuum. Can you give us an overview and some of the development history of this core technology, as well as some of the main applications for which it is used?
First of all, let me briefly talk about history of our GTMS (Glass-to-metal seal) technology. Originally our company was derived from a division of NEC, which used to manufacture the older type of TVs. Old style TVs were different from the ones you see today, and I'm not sure if you know this or not, but they required specialized parts for them to work including vacuum tubes. We developed and manufactured the vacuum tubes internally at that time.
This kind of a vaccum tube, also called a electron tube, consists of two or more electrodes inside a vacuumed glass tube. The ends of electrodes, called 'pins', are drawn outward from the glass tube, therefore it is important to seal this pins and glass in order to maintain the vacuum level inside.
This sealing technology was just the starting point of our GTMS. From then on we started working on products using glass-to-metal joining technology.
I'm not sure how hard it was at that time to develop such a technology or product because we have a long history with this technology. It's quite difficult to join glass and metal with each other because they are completely different materials. That was the biggest difficulty about this technology. The key points are the thermal expansion of both materials and the forming of a diffusion layer of an oxide film at the interface. The expansion of glass and metal are generally different, and this difference causes strain and distortion in the joining area. When the strain and distortion is brought to an extreme, the glass will break and it won't be able to maintain the state of vacuum inside. Therefore, we must choose glasses and metal of which the coefficient of thermal expansion matches each other.
In addition, it is possible to realize higher hermeticity to chemically join glass and metal by forming a diffusion layer of an oxide film at the interface. We can form appropriate diffusion layers based on our accumulated know-how for a long time, so we can provide GTMS products with high hermeticity and high reliability.
What are some of the current applications that you're pursuing with this technology?
One of the applications in which our vacuum tubes are used is X-ray generating device of the medical industry. For example, our vacuum tubes are used as x-ray tubes in CT scanners, Image Intensifiers, and so on.
I can also say that recently we started to see greater utilization of our technology in non-collapsing tests. Such X-ray generating devices are used to check detailed components for quality assurance.
Our GTMS products, for example high vacuum containers, are also used in infrastructure like vacuum circuit-breakers which are used in high-voltage power distribution equipment for railroads. A vacuum circuit breaker is a kind of circuit breaker that uses the superior dielectric strength of a high vacuum and its arc-extinguishing capability to interrupt current. This breaker switches it on and off inside of a high vacuum container to avoid occuring electric arc. For the future, Japan has already started to develop MAGLEV after the Shinkansen train, so for example they may utilize our technology for switching tests in vacuum containers. We expect that kind of application will increase in the future.
An existential threat to many SMEs in Japan has been the departure of skilled workers due to their aging. It has been a challenge to preserve and keep that technical expertise and pass it down to the next generation. Can you tell us more about the impact of Japan's demographic decline for your company, and your strategy to preserve your technology and expertise?
It's actually a painful question to answer, especially with regards to our technology concerning our GTMS products. Our making process of this products includes lots of manual operations and requires expert skills. Currently we are facing the challenge that we don't have enough junior or younger people we can pass our accumulated skills on to.
Preserving and passing technology are really important keys for our company, so now we regularly try to hire younger people and deploy those younger people in the field. When it comes to hiring people, we carefully take the employees' suitability and their wishes into consideration. we need to be aware of their strengths and weaknesses because every person is good at specific things but they are not good at other things.
---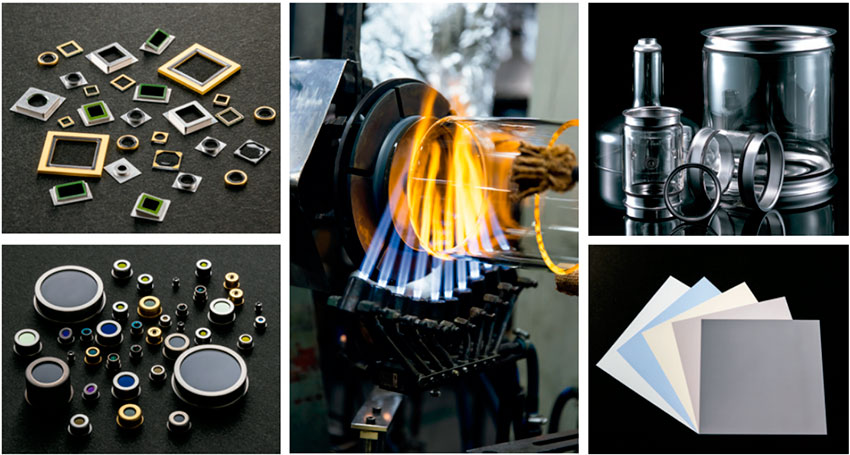 ---
Of course, we fully understand that education, or training, for those people requires time, so based on the assumption that we require about 5 to 10 years to be able to make sure that those people are fully skilled, we've already started educating those younger people we hired. We try to ascertain what their strengths are and then we try to put those workers into jobs they're good at through this education, or training. We've already started doing some of the things we need to do for the next generation.
As for automation, that is also ongoing of course, and we've already started to try and automate our processes as much as possible. We are also considering the introduction of some equipment at our facilities to increase automation still further in the future.
We have still not yet decided, but we are also trying to introduce SmartGlass which can record videos of operations by skilled workers. If we can use that kind of technology, people can understand the viewpoint of seasoned workers and what they think is important.
While we try to fully utilize IT, we will also create an instruction manual including key points by seasoned workers. By so doing, we try to strengthen our education and training for the newly hired workers in future.
Is hiring overseas talent part of this strategy as well?
We haven't considered hiring foreign staff as part of our strategy yet. When we think about operators who can supervise their production line, for example, we may be able to apply foreign workers to those lines in the future, but as I said earlier, the glass processing operation requires a lot of time to train people.
Our company currently does not have an education or training system in place for foreign people, therefore we cannot yet hire them.
One of the main products that you exhibited at a recent expo in Cleveland was your LTCC green sheets for substrates, which have high strength, high dimensional stability and low dielectric loss. What would you say are the advantages of your green sheets compared to conventional ones?
LTCC stands for "Low Temperature Co-fired Ceramics", which is a material for substrates that can be sintered at a low temperature. Since we started dealing with LTCC we have refined and improved our product in terms of both strength and dimensional stability. Just recently, over the past two to three years, we've started to expect the expansion of our business in the future around 5G.
5G requires high frequency bandwidth, the more bandwidth used, the more important the issue of dielectric loss becomes. At the recent expo held in Cleveland, US, we exhibited a new LTCC product for 5G which has lower dielectric loss compared to conventional products or technology. We consider it is an important key to develop new products which have the specific characteristics to be able to apply 5G frequencies for expanding our LTCC business.
This product has a lot of history and has been improved over time. Because of its long history, it is highly reliable and, as I mentioned at the beginning, has little variation or difference in load. In addition, we have been working on environmentally friendly production since the early days.
Some LTCC products are distributed that contain lead. On the other hand, all of our products are lead-free, and customers who value environmentally friendly products and technologies are interested in our products.
Japanese firms often face the challenge of communicating with and understanding the needs of foreign clientele. As a result, a key strategy to address this has been collaborating or finding local partners in new markets with whom to help better identify those market needs. Would you say you're looking to pursue these kind of local partnership opportunities?
That's exactly the point. It's very critical for us to fully communicate with customers. Due to covid 19, we started having more and more online meetings whereas we'd had almost none before the pandemic.
However, I recently traveled to the US for a trade show and I again fully understood how important face to face meetings are for communicating with potential or existing customers. We have a product catalog or brochure, but there are almost no cases where our products in the catalog or brochure will be provided exactly as finished goods to our customers in the future because they are all customizable.
Of course, we use those catalogs to explain to customers what kind of products we have, but customers often say "please tweak this", or "please revise this", and this communication with customers is how new functionality is often added to our products.
With regards to the finished goods we provide to customers, many of them are customized based on customers' requirements or needs. Customization requires time and effort for us but at the same time by doing that, I believe we can properly grasp the customers' exact needs, and if we can perfectly meet the customers' needs we believe that the products will have a long lifetime. Communication with customers is very important and I think it is one of the things that differentiates us and lends us superiority in terms of competitiveness.
We would like to try and strengthen our communication with customers as well, but we fully understand that we don't have enough selling power to communicate and explain fully about our products to foreign clients.
We really appreciate that we can take opportunity of interview today to introduce the characteristics of our products and company. By this interview, I believe that we can further expand our clientele and we can release the full potential of our business.
What is your strategy to grow your international business?
Of course, we have both Japanese customers and overseas customers. and I can say that many of our customers have had factories in China. That's why we focused on China and Taiwan at first.
However, recently there was a trade problem between the US and China, and of course we still have long-standing problems about semiconductor supply. On top of that, the US started saying that we shouldn't sell any technology or engineering equipment to China. These kind of things have somewhat affected our business, to be honest with you.
In the future, I wonder if there will be two distinct supply chains – one for China and one for Western countries including the US and European countries. Based on that, we've already started going to the US to see how our business might develop there, and I can say that our business in the US hasn't hit full swing yet, but in the future we will try to expand our business opportunities further in that country and European countries. That's what I would like to do in the future.
However, if you're asking if we would establish a factory in those regions or countries, if we did that we could end up with fierce competition in the market, especially for electronics, optics and semiconductors because those markets fluctuate a lot. If we opened a factory in those regions at a time when the market had been slowing down, it wouldn't be good for our business in the future.
We may think about establishing a research center or offices, but we don't think we will open a factory in those regions or countries. Factories that stay in Japan often use a trading company to provide products to foreign companies and markets. However, I think it's really critical that our internal staff members visit foreign countries and communicate directly with potential customers.
If we continuously utilize a trading company as an intermediary to communicate with foreign markets, those trading companies deal with lots of products and only a part of them will be ours, so in that sense if we really want to sell our products and technology at full capacity, rather than utilizing trading companies, I think we should actually dispatch our staff there directly. In terms of research and direct sales to customers, that could be the right strategy for us.
Let's say we come back to interview you again on the last day of your presidency. What would you like to tell us about your goals and dreams for the company by that time, and what would you like to have achieved by then?
As I touched upon earlier, we have a long history around our technology and products, and we have repeatedly refined those products and technologies over time. I understand that there are still many overseas markets we can look at, so I really hope that whilst I am president of this company, I can try to capture business opportunities and expand the markets around our business.