As a specialist in the field of printing inks, coatings, and printing ink raw materials, could you please give us your take on monozukuri, and what for you is the essence of monozukuri?
Our DNA inherited from the first-generation founder has always pushed us to differentiate our products from competitors in the market in terms of product uniqueness and quality of performance. The founder's message, which has been passed on to our generation, is to keep making waves in the industry and to listen carefully to customer feedback with special attention. In SDGs and ESG in our society, it has been critical for us to work closely with clients and to come up with the right solutions for each customer's unique needs. Through such close collaboration, we have been able to develop our proprietary, newly introduced products designed for plastic-free packages, and forest-friendly resin-free ink products. Again, the essence of monozukuri for us has always been to listen very carefully to our customer's voices through the ups and downs of the industry for decades. We truly believe that this will continue to lead us to find another business opportunity in the future.
Could you provide an example of a product that you think encapsulates this two-pronged approach of high quality and product uniqueness?
I would point to our gold and silver metallic inks, coatings, and pearlescent coatings. The big players tend to stay away from these niche products. Thus, we have been putting a lot of resources on developing these products and turned these into one of our differentiating offerings. Now, we can supply these products to the big players as well, and also directly to regions and foreign distributors. Theses product series are something very unique in the market, and gives us strong edge.
With SMEs, we often hear that they must be more flexible in their approach to business. Large corporations have a board of directors and shareholders for whom they are accountable and thus they cannot pivot their product lines very quickly. As a smaller SME however, you have the power to do that. Can you talk to us about an example of how you pivoted and created a new product line that you saw as an opportunity in the industry?
As you have mentioned, we are privately owned and still very much independent. We have the freedom needed to move around in flexible manner in the marketplace, yet we have limited resources just like any other SMEs. Instead of trying to develop products just with our own resources and ideas, we always try to start with what the market and customers really want. This approach always allow us to channel resources in most efficient manner to developing products that address customers' needs. As I talked about earlier, this really is the defining quality of our monozukuri, the idea of listening very carefully to the wants and needs of not only customers but the entire market itself too. Once we have the ideas from customers, we move very quickly and swiftly in order to execute that vision.
The manufacturing sector in Japan is extremely competitive, and even more so when you look at that on a global scale. What would you say are the advantages of Japanese makers that allow them to compete in international markets?
Japan's printing Ink industry has historically been owned by five global players, and for that reason, the domestic market has been very competitive in both cost and quality standards. However, surviving in this severe market condition has disciplined each one of Japan's major players to be tougher and more resilient to compete in the global market. This can be said of Megami as well. Taking a look back at what we have achieved over the last decade, we did develop our own supply chain network with various raw ink materials such that we can remain competitive in the global market. We are fortunately located in the far east, where global raw ink material suppliers compete with one another in a fierce manner. Thus, we have been able to access ample raw materials at competitive prices. Typically, newly developed competitive ink materials are introduced first to our local staffs in Dongguan China, then our experienced R&D staffs immediately follow up with our suppliers, to better understand these new products and start building ideas for advanced product formulation. You can see that this very fierce competition has equipped us with good discipline, and a mindset to look for alternative markets.
---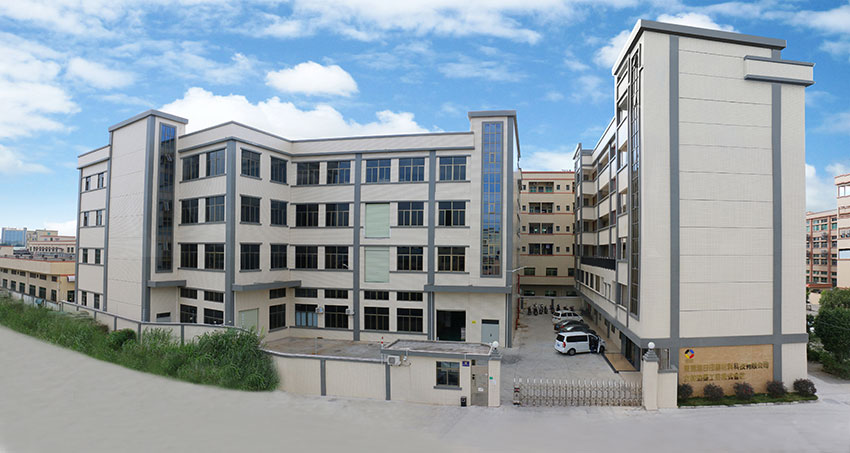 Megami partner's premises in Guangdong China
---
You've talked about the supply chain network and sourcing the highest quality raw materials, and we know Japan is obviously very well renowned for raw material procurement, but China is as well. There have been some pretty serious logistics challenges for sourcing materials through China in the last six months, particularly from Shanghai during the zero COVID lockdowns. Can you tell us how you've managed to mitigate the impact of those logistics disruptions and ensure a stable supply to your supply chain?
Since we have always tried our best to maintain a good relationship with vendors and also have kept our eyes wide open to search for new suppliers as the second and/or the third supplier from peacetime, we are pleased to be prioritized supply of raw material procurement even when unexpected supply chain disruption occurs.
Does that extend to setting up what has now become known as "Glocal" manufacturing bases? We see many Japanese companies looking to establish a base near suppliers so they can cater to that local market. In terms of markets overseas are you looking to diversify what regions are on your radar?
The two biggest ink markets are the United States and China. These two have been leading the industry for a long time , so how to penetrate these markets has always been one of our top strategic agenda. After years of efforts to diversify our customer portfolio, now we export our products to 18 countries worldwide, including the US, China, Korea, South East Asia, Australia, and New Zealand. Yet, we are not content with where we are now. In fact, we haven't been able to tap into Europe market where there are many strong competitors, thus we are now discussing our approach in the market.
You've talked in the past about being family owned and independent with accumulated expertise and flexibility. A problem that many SMEs are facing is the departure of skilled workers due to age and with that, you have an associated loss of technical expertise. What has been your approach to this problem?
Our challenges for the associated loss of technical expertise are to accumulate organizational knowledge by creating a production manual, to allow even young staffs to take on various challenges to promote growth, and to do every possible efforts to make them feel rewarded and stay with us for a long time.
I'm the third CEO, and the founder had two daughters. His first daughter married my father-in-law and he was a medical student, but he quit and joined Megami in order to take over the business. They had three daughters, and I'm married to the eldest of those daughters. That is how I joined Megami and how the company has been family run through the generations. About 25 years ago we were very lucky to be able to hire a very talented and self-motivating Chinese chemist who is now heading our China operation. Her background was in chemistry, and she was the one who really developed the Chinese market for us. Without her, it would have been very difficult to penetrate the Chinese market, because the way they do business is very unique and very different. She knows how to deal with local companies and partners, and following that penetration we started local manufacturing.
---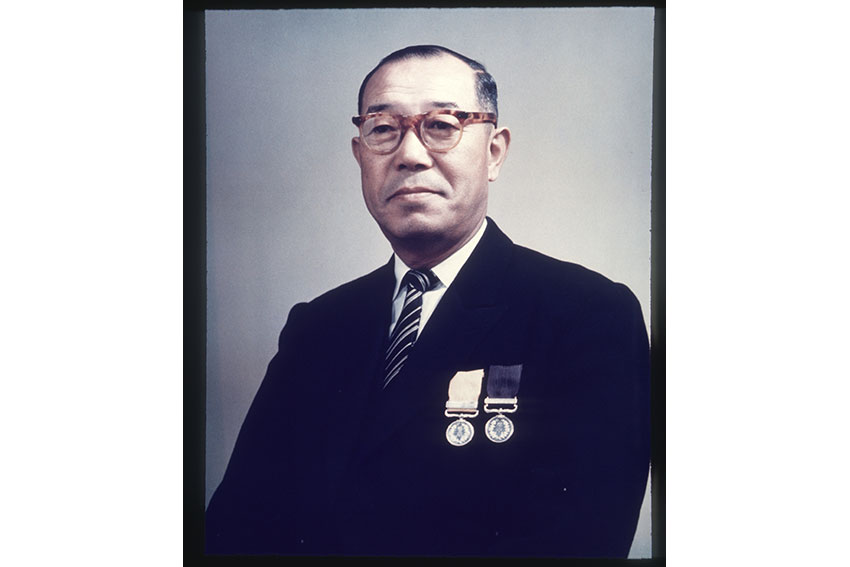 Founder of Megami Ink Mr.Tatsujiro Arai
---
Is this something you would be keen to replicate again in the future? This partnership with a local player who is familiar with the market. Are you looking for a partner in the US, India, or another new market?
Yes certainly, and in fact, I was the one who started doing something like this in the US. I've tried many different things to cultivate business in the US. Now we have a nationwide distributor who covers most of the key areas in the US, and it has been very helpful when dealing with a nationwide clientele. We have also established local regional distributors underneath the nationwide distributor, with a preference for local family-owned companies that know the market and customers very well. We need this kind of local distributor too, therefore we have tried to combine the best efforts of both nationwide and regional marketing, especially when you consider how vast a country the US is. We are still in the process of making this network but have selected the North East, South East, Midwest, and West Coast as local regional areas for targeted marketing.
We first put our footprint in the US in 1983, and have never jeopardized the customer's trust. Those customers still remember us and know that we are still here. This kind of long existence over 30 years now has gained us a very good and solid reputation.
Japan is the world's first super-aging society in the world, with 28% of people already over the age of 65. I'm curious as the CEO of Megami Ink, what impact is this demographic challenge having on you, both in terms of recruitment but also in terms of sales? How are you compensating for the diminishing market here in Japan?
A series of events, including a continuously shrinking domestic market, devastating huge earthquakes in Japan, and the COVID-19 pandemic has forced us to keep considering what the optimal product portfolio and operating model will be for the company such that we can stay on the right track to capture the growth of the industry in the coming ages. One notable challenge the industry has seen over time is that as more and more customers seek to build a global procurement network to stabilize their supply chain, the capability to offer high-quality client service across multiple regions has become one key success practice. Thus, Megami has been putting utmost efforts into building such capability over time as our technical marketing staffs stationed in China and the USA keep reporting up-to-date market needs to the marketing department in Japan daily. We keep our eyes wide open such that we can penetrate the growing overseas market, leveraging our global swift setup to meet customers' needs in the growing overseas market. We can instantly move forward to work with partners in the constantly changing society of the market. It is our belief that Megami Ink has the capabilities and global structure in place to grab the segmented markets both in and outside of Japan.
You've mentioned how you've been in the US since the 1980s, and you've had a long presence there with a major nationwide distributor and now you're filling in the gaps with these regional partners. What would you say has been your biggest challenge or the biggest hurdle to overcome in order to really consolidate your presence in the United States?
In early 80s, the printing ink market in the United States was filled with independent family-owned older companies. They were often found in major regional cities. Back then, it was a very fun place with a lot of comradery and shared ideas. Over time, the industry has shifted more toward larger companies, who could offer competitive prices. The family owned old companies tried to compete against large corporates in price, yet thought that the long standing relationship they build over time would matter to those customers. However, the price became the key buying factor, and we found that big companies who were able to continually cut their prices ended up taking away most of the market. SMEs lost a huge amount of business for some time, and some of those big companies conducted M&As to consolidate their position. However, the printing market is always changing and shifting, and trends emerged that required more diversification and customization for customers. It required companies to change the way they approach the needs of customers. We found that those smaller regional companies began to become energized again and got a lot of the business back from those larger players. Also, at the time of economy downturn , big corporations have cut expenses by closing branch offices, thus this has created opportunities for local companies to step in and cater to regional customers.
What we need to do is to make sure we are always aware of changes and to keep our hands on the market. Swift and quick response is key, and as a smaller SME, we are able to do that, whereas a large corporation is too beholden to its shareholders to rapidly respond.
Those regional partners in the US are also facing the risk of losing customers through logistic troubles and delays in incoming shipments from Europe, therefore they needed to find some alternative suppliers and came to us for collaboration . We accumulate these valuable experiences which are helping us to build up our business network further.
You answered earlier that the essence of your monozukuri is your flexibility and the importance you put on listening to your customers. One of the biggest trends and demands from customers in the market has been sustainable environmentally friendly products. Can you talk to us a little bit about your initiatives for developing sustainable products?
Understanding carefully what our SDGs and ESG-conscious customers need will guide us in the right direction for developing our plans for sustainable and sophisticated products. Our never give up mindset with the customers has brought us many successes in meeting our customer's satisfaction. In order to facilitate our efforts to offer ESG-compliant products to society, we launched a joint study in 2019 with renowned researcher, Professor Tatsuhiro Takahashi from Graduate School of Organic Materials Science Yamagata University . This initiative has already provided our R&D staff with fresh and innovative ideas for new products. Additionally, Tokyo Small and Medium Business Investment & Consultation Company Limited ("SBIC"), one of our minor shareholders, has given us tremendous support by offering comprehensive seminar packages for startups and management every month such that we could be informed of latest market trend.
SBIC is an economic development agency with the goal to contribute to the maintenance and strengthening of the Japanese economy, by promoting sound growth and development by enhancing the capital of SMEs. Last, but not least, Japan Finance Corporation Small and Medium Enterprises (SME)Unit and Tokyo Metropolitan Small and Medium Enterprise Support Center are always on our side to assist us in moving in the right direction in both finance and mid-to-long term management.
Japan is an island nation that doesn't have its own natural resources, yet we still see that it's leading this printing industry with niche organic-based compounds or even biodegradable plastics. Could you give us an insight as a Japanese company as to why you believe smaller companies such as yourself are ideally placed to create these sustainable materials?
Differentiation with unique and specialty products is how SMEs fight and survive in the market. Although each niche market may not be big enough for commoditized product players to get motivated to join, our never give-up mindset as SMEs turns out to get the valuable and innovative fruits.
Is there a particular ink that you would like to highlight today?
Various environmentally friendly and SDGs friendly products are needed as a first priority by top brand owners these days. In Japan, on heavy rainy days, retail shops offer plastic covers for customers to avoid stains on their clothes. However, since top brand owners need plastic covers and lamination to be eliminated, due to the environmental reasons, our new waterproof specialty ink and coating system has been developed with close collaboration for two and a half years with our shopping bag customer. This development has met brand owners' high expectations, maintaining their SDGs and ESG-conscious brand image by eliminating wasteful plastic materials.
In the US you are mostly looking for partners for distribution, but would you also be interested in finding partners for a similar type of collaboration?
I think so, I think it will happen sooner or later. As I said earlier, in every market, we have to start with listening and understanding what customers want. Often local players have the most insights as to market needs, and partnering with them will surely allow us to access such insights. In return, we can offer production expertise and knowhow nurtured in one of the fiercest markets, Japan.
Megami Ink has been around for quite some time now, having been founded in 1928. We were wondering if you could highlight some of your company's key milestones throughout its long history?
In 1983 we established Megami Corporation in the United States, and then in 2010, we established ourselves in China. Those events have driven us to open our minds to global growth. Relations with global press manufacturing and printing plate manufacturing leaders have accelerated our R&D work to stay on top of the industry since 2006. Another milestone that we are truly proud of is the completion of the Tokyo Business Facility Technical Center in 2015. The founding location for the headquarters was never an easy decision, yet it was an important strategy to move to refurbish our headquarters offices and send a clear message to the industry that we're going to step on the gas pedal with the initiative for global expansion. This facility has certainly helped us improve our R&D capability and also helped us attract and retain the best talents in the field.
You've said here that you are stepping up your R&D and that will be a huge part of your business in order to stay competitive. Could you tell us anything that you are working on that you are allowed to talk to us about today?
As an SME ink manufacturer, we primarily pursue businesses of high added value and variety. We always search for the key and crucial things, even in our conversations with our clientele, who have very high-quality standards and demand high-value-added packages. In consulting with our partners, we never give up until we resolve an issue for them. For the purposes of our R&D activities, we have been trying to recruit technical staffs with diverse backgrounds such as physics, agriculture, and biochemistry. The diversity of our R&D efforts is expected to cause fruitful brainstorming in the process of creating new, sustainable products.
In terms of recruitment, are you looking to only hire Japanese staff, or are you also looking to make overseas hires?
The head of our China operation is from Shanghai and graduated from the Shanghai Normal University with an expertise in chemistry. She actually did her masters in Japan, and then joined Megami Ink. We really need diversity, and I don't only mean the educational background, but also the nation they were born in. Our China operations' staffs are all Chinese and young Japanese chemist stationed with masters from Japanese university is working together for better solution to each of new daily challenges. . With the shrinking of Japan's population, diversity is crucial and a very keyword.
You've talked today about R&D being flexible, innovative, and catering to new market needs. This came up with our conversation with T&K Toka as well, and they mentioned that the electron beam (EB) technology is a potentially disruptive technology for the printing sector. What impact do you anticipate EB technology having on your company and your manufacturing operations?
EB technology has been a pre-existing technology but was used mainly for industrial applications. One example of this crossing over is in food packaging because in that industry it is vitally important to exclude any toxic or harmful materials. EB is a kind of similar technology to radiation, such as LED technology, but its key advantage is the fact that there is much less toxic material. This toxic material additionally comes at a high cost, so therefore, without the toxic material, customers should be pleased with it. The only difficulty with EB applications is the initial investment, as you can imagine it requires very big machines that are very expensive. Right now the manufacturers making these EB machines know that they need to make them smaller and more cost-effective. As time goes by, we are hoping that those machines will become smaller and more affordable, and at that time the printing market will catch up.
Can you explain to us the advantages your locations in the US and China bring to your international business?
Our facilities in the US and China have brought tremendous advantages to our international business.
Back in the 1970s, our former CEO had strong views that the US would continue to be the critical market for the industry, thus seeking to accelerate the build-up of R&D capability such that we could capture the growing demands in the US market. Then, I was transferred to the US in 1979 to spearhead the initiative in the US. Taking the future market and supply chain of major raw ink materials into consideration, we needed to set up our own facilities and have our staff stationed in the USA such that we could address customers' needs in the region in a swift manner.
Despite slower growth than in past decades, the US is still the most attractive market where the highest value-added merchandise has been consumed by a growing population, which is realized by the world's strongest economy. Our current target in the USA is to search for what high-end printing products are in high demand and how we can support them to make them real, and having our talented staff on the ground enables us to achieve that.
In 2010, we went on to replicate a similar move in China when our Chinese partner set up facilities in Dongguan, China. China is an equally very attractive nation for raw ink material supply and also markets itself where the world's leading chemical manufacturers rushed to build factories to establish the number one supply chain network for the most competitive raw ink materials, and the world's number one population has driven their printing market to grow.
Our target in China is to look for competitive raw ink materials for our development of the most competitive proprietary ink and coating products to enable us to supply in the global market.
The valuable market information from our USA and China offices has swiftly been passed onto the Tokyo Business Facility Technical Center which plays a key role as R&D and the hub of application development. Upon receipt of the market information, the subjects have been discussed in a timely manner among R&D, marketing, sales, manufacturing, and administrative staffs and then referred back to the origin. This networking among our own channels is our essential success factor in expanding business globally.
Looking forward, what strategies such as M&As, joint-ventures, the establishment of new factories, or sales offices, will you employ in order to strengthen your international business?
Our Strategy is called Kobanzame Sakusen in Japanese, which translates as, the Remora strategy in the ocean. Remora fish swim together with large sharks for their own safety, and for their own benefits as well. In the global market, we keep our eyes wide open to search for large sharks which could allow us to swim together, stuck to their belly. In return, we offer to help their business with our proprietary products, technical experiences, and our small and medium-sized production capability, as their hands-on and perfectly fit-in outsourcer. 
We aim to form our own shark portfolio. Types of large sharks we are targeting include, for example, some publicly listed large- and family-owned mid-sized independent ink manufacturer sharks, world-class press manufacturer sharks, international plate manufacturer sharks, off-shore consumable distributor sharks, and of course, high value-added package house sharks in the global market. In order to make it feasible, we have our own committed talented staffs with ample professional experience stationed in China and in the US for catching new attractive sharks. Through our daily exchange of hands-on market needs with local and overseas distributors, and various business connections, our staffs move in a quick and flexible manner to catch new large sharks for our future growth.
Again, our strength is quick, flexible, and speedy mobility, small and medium-sized manufacturing capability, and diversified product segments, backed up with our ink professional expertise, and continuous assistance from academic and financial institutions, under our 93-year young Megami brand.
In 2028 it will be your company's 100th anniversary, a very big milestone for Megami Ink. Are there any specific targets or objectives that you've set for yourself or for your company that you'd like to achieve before reaching that 100th year anniversary?
When I first joined Megami in 1979, I was 25 years young boy and had a dream to set up our key subsidiaries in the US, China, and Europe. As European and African markets have always been my frontier and attracted me, we hope to put a new milestone for us to develop European and African market in Megami way and to achieve annual revenue over five (5) hundred million Japanese Yen combined.
It is easy to just envision a lot of things, but we never know what exactly is going to happen in the future. Who could foresee incidents like the huge earthquakes that have hit Japan, the nuclear reactor meltdown, and even the COVID-19 pandemic? However, surviving through these ups and downs has taught us that listening carefully to what customers want and also cherishing relationships with stakeholders inside and outside of the company gives us resilience and muscle to weather any types of challenges, I believe, I see 100th year merely as one passing point.
That said, my personal mission is to pass the management of the company to the next generation, and that is my goal for the next 12 years. I think the switch to a new CEO is a much more important task.
Imagine that we come back on the very last day of your presidency and interview you all over again. What would you like to tell us during that interview? What would you have hoped to achieve by then in terms of product launches, initiatives, or sales?
I like to think of my CEO as a marathon relay race, and my job is to safely and securely pass the baton on to the next runner, which will be my successor. Our job as a company is to reach that goal and finish the race, and I'm in the middle of the race right now. On my last day, I hope to tell you that the business has continued to grow since our last meeting and that Megami Ink has continued to be a key player in the global printing ink market. I wish to tell the next generation that they must continually listen to the feedback they receive, and listen very carefully to what those customers want and need.